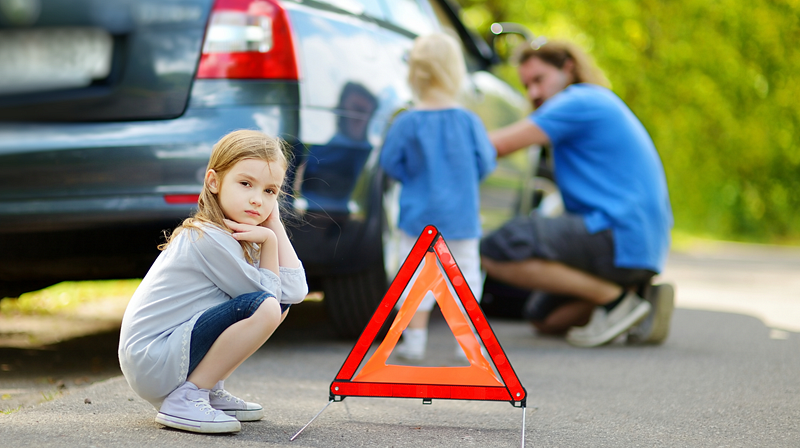 Severe winter weather can spell disaster for the unprepared. Fortunately, you can set up a substantial roadside emergency kit--possibly with stuff you already own.
The season of wind chill factors and slippery roads will be here shortly, and safety experts are advocating preparation.
"You never know what might happen—or what you might need—so it's a good idea to always be prepared," according to officials from Transport Canada.
Transport Canada recommended items for a basic roadside emergency kit include:
Properly-inflated spare tire and tire pressure gauge

Tire inflator or foam tire sealant

Car jack and lug wrench that fits your vehicle

Jumper cables to restart a dead car battery

One or two 15-minute roadside flares

Reflective warning triangle or cone

Backup power for your cell phone

Bottled water

Flashlight with extra batteries

First aid kit including large bandages, gauze, adhesive tape, and scissors

Work gloves, small garden shovel if traveling in snowy climates

Duct tape, 50-foot rope and utility knife

A quart of motor oil

Multipurpose plastic funnel for radiator overflow tank, oil reservoir and gas tank

Plastic sheeting or plastic tarp

Energy bars or other shelf-stable food

Appropriate seasonal items such as blankets, tire chains and ice scraper

Nylon duffle to carry emergency items