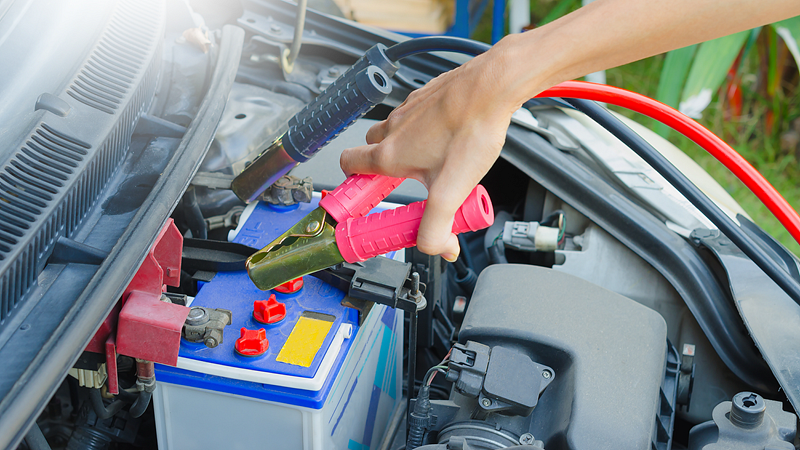 A battery drained after a long summer doesn't stand a chance against a first frigid cold night. So now's the time to see if your charging system can stand test.
"Problems created in hot conditions usually manifest themselves once the weather turns cold," said Jim McIlvaine of OPTIMA Batteries, known around the industry as OPTIMA Jim. "When it is cold there is lower chemical activity in the battery itself, which would essentially make it a smaller box of energy."
At zero degrees Celsius, a battery loses half its charging power. Such a loss quickly puts a strain on the battery, and the rest of the vehicle's charging system.
"Cold temperatures make engine oil cold and essentially make the engine larger and harder to start," McIlvaine said.
McIlvaine offered the following insight about battery performance and maintenance:
Inspect your vehicle's charging system every three months or every oil change. Batteries that are more than three years old should be tested more frequently.
Maintain charge levels using a battery charger as needed, especially in regions facing extreme temperatures. However, any battery that needs such assistance to start a vehicle should be fully-recharged with a quality battery charger as soon as possible.
Always get the battery checked before taking a long road trip. Have a professional mechanic inspect battery cables, posts and fasteners. Cables should have no fraying and must be secured firmly to the battery. Also look for cable corrosion, which reduces power from flowing from the battery. Proper voltage maintenance is the key to long battery life and peak performance.
Make sure replacement batteries meet or exceed manufacturer recommendations for your specific vehicle. Battery ratings and size are particularly important to assure enough power for harsh weather conditions.
Store your vehicle inside during harsh weather or invest in a battery heater to prevent loss of power.